---
The cave-dwelling
buddhist hermit
on
Flat Island
, has been driven out by the native Flatheids.

A view of Flat Island from UnHeard Island.
Fortunately he was offered shelter on Ling Island with the good people of the Samye sect, at their monastery which you can see below. I think he's made the right move.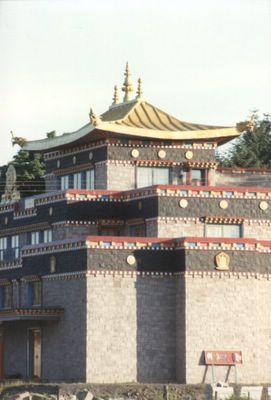 I hate to sound competitive, but it reminds me of my own forebears, Euroean Huguenots, who were driven underground a few centuries ago.
But whereas they had to leave their monasteries and hide on islands and in caves, our buddhist hermit is doing the reverse, fleeing from his island cave to a monastery.
What can all this mean?